Current post: On flamingo wrangling and pizza…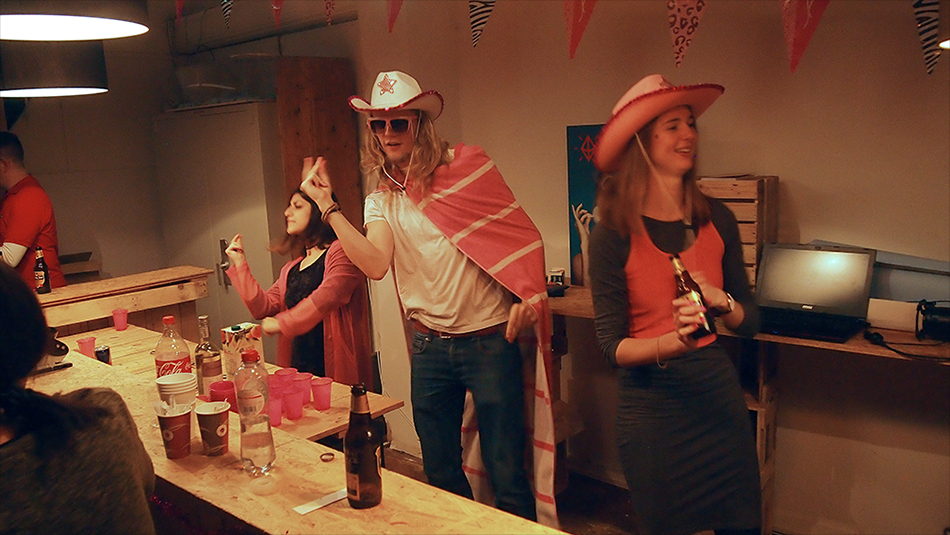 Blue Falcon, in turn, has been very lucky to be able to join Indietopia on that adventure.
Last week we talked a little about how great our city, Groningen, is and how part of that is due to the great start-up scene. A start-up scene that we're part of, thanks to Indietopia as our incubator. And as is usually the case, all good things must come to an end. And thankfully, it's not our partnership, but our building!
The lovely, recently painted pink, building that Indietopia has been occupying for the past three years is getting torn down early in 2017. Indietopia has been very lucky to have been able to grow in that building for a little over three years. Blue Falcon, in turn, has been very lucky to be able to join them on that adventure. So obviously, the Indietopiers threw a goodbye party last week, celebrating the three years of growth and success and hardships that Indietopia has seen. Besides celebrating all that Indietopia has achieved, Mendel Bouman also took a healthy look towards the future, to see about our new possible locations, to figure out how to grow Indietopia and the start-up scene even more in Groningen.
Indietopia has touched many people in the past few years, as evidenced by some of the prominent people at our gloriously themed "Pink Panther Pizza Party", ranging from city officials to telecom professionals from the company Voys.
After the glorious look back at the history and with our eyes focussed on the future, the pizza arrived. Many glorious boxes full of various flavors of pizza kept the crowd placated while Cesco Homminga laid out the plans for the evening, involving a flamingo-themed word puzzle and where to get your drinks.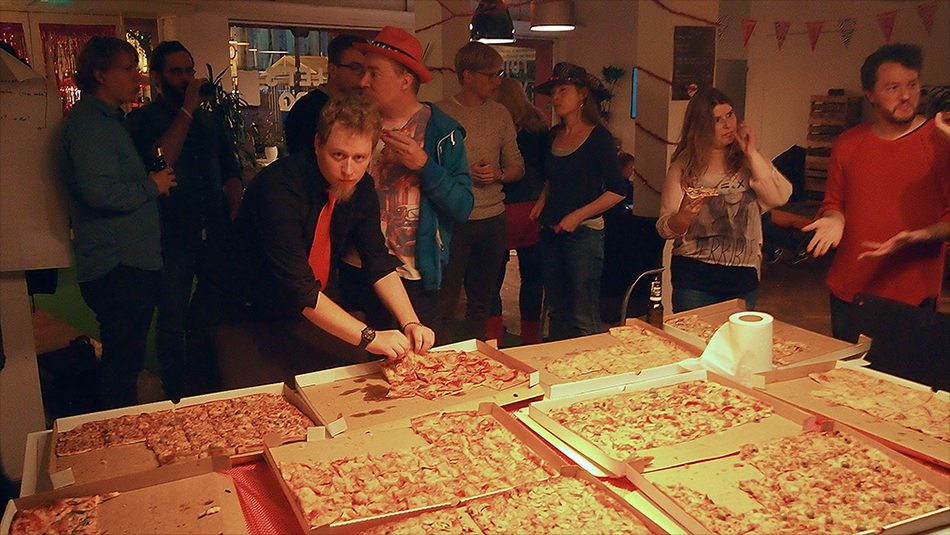 DO NOT JUDGE LOGAN.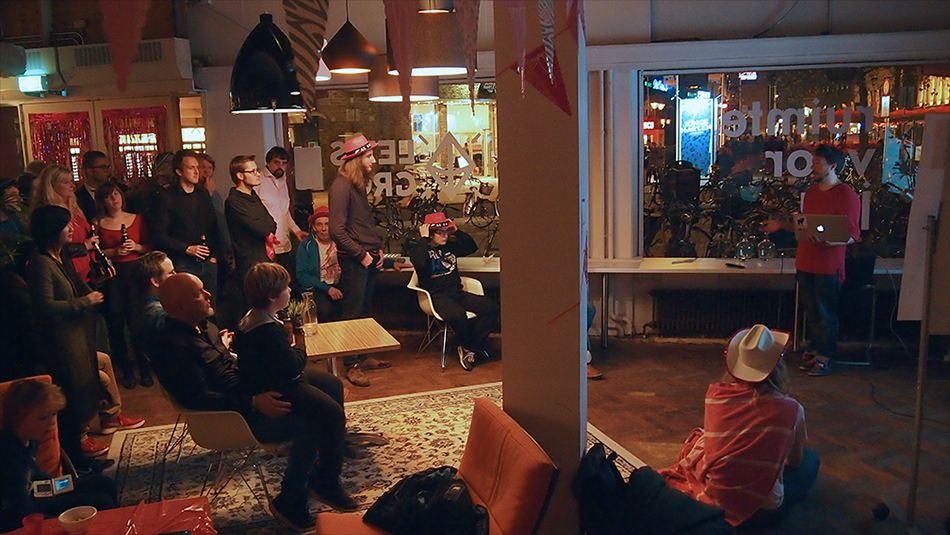 Mendel thanked everyone for the part they've played in Indietopia.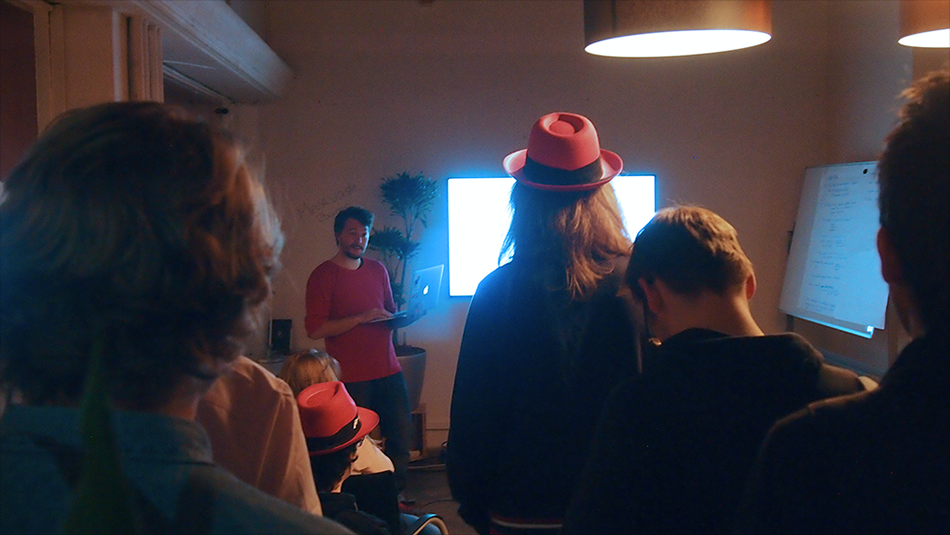 Good question!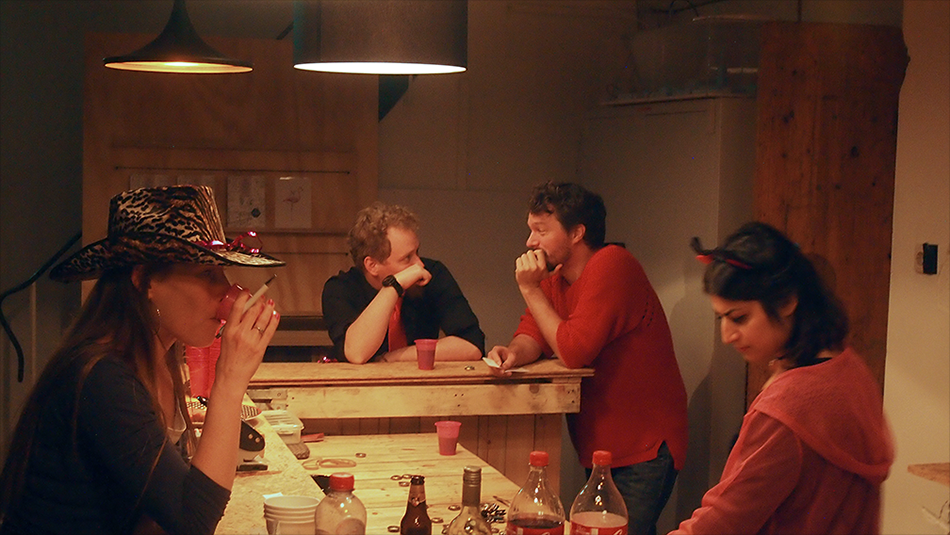 Mendel and Logan were discussing how to best steal the leftover pizza.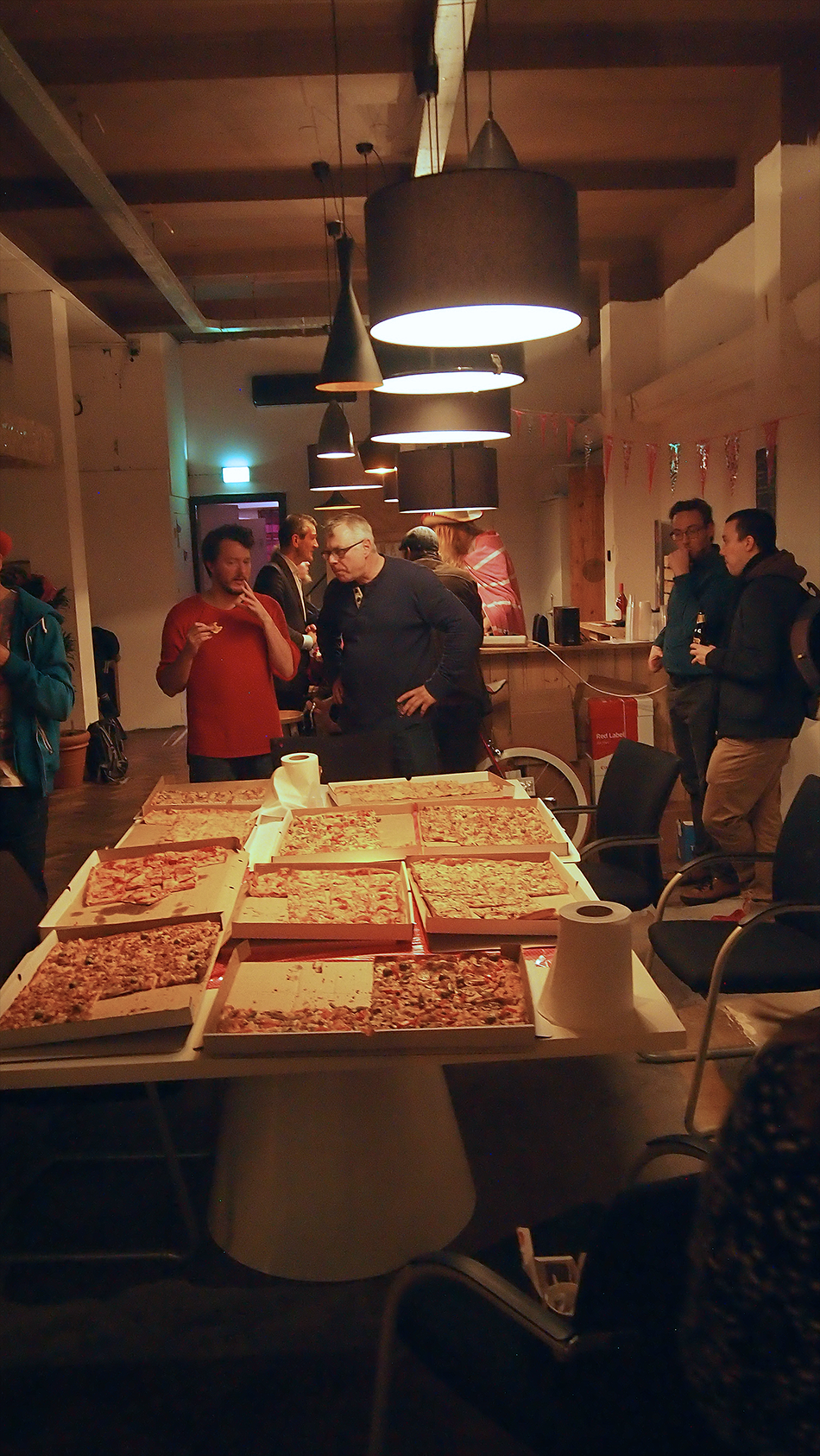 The pizza bar was a great conducive environment for discussions.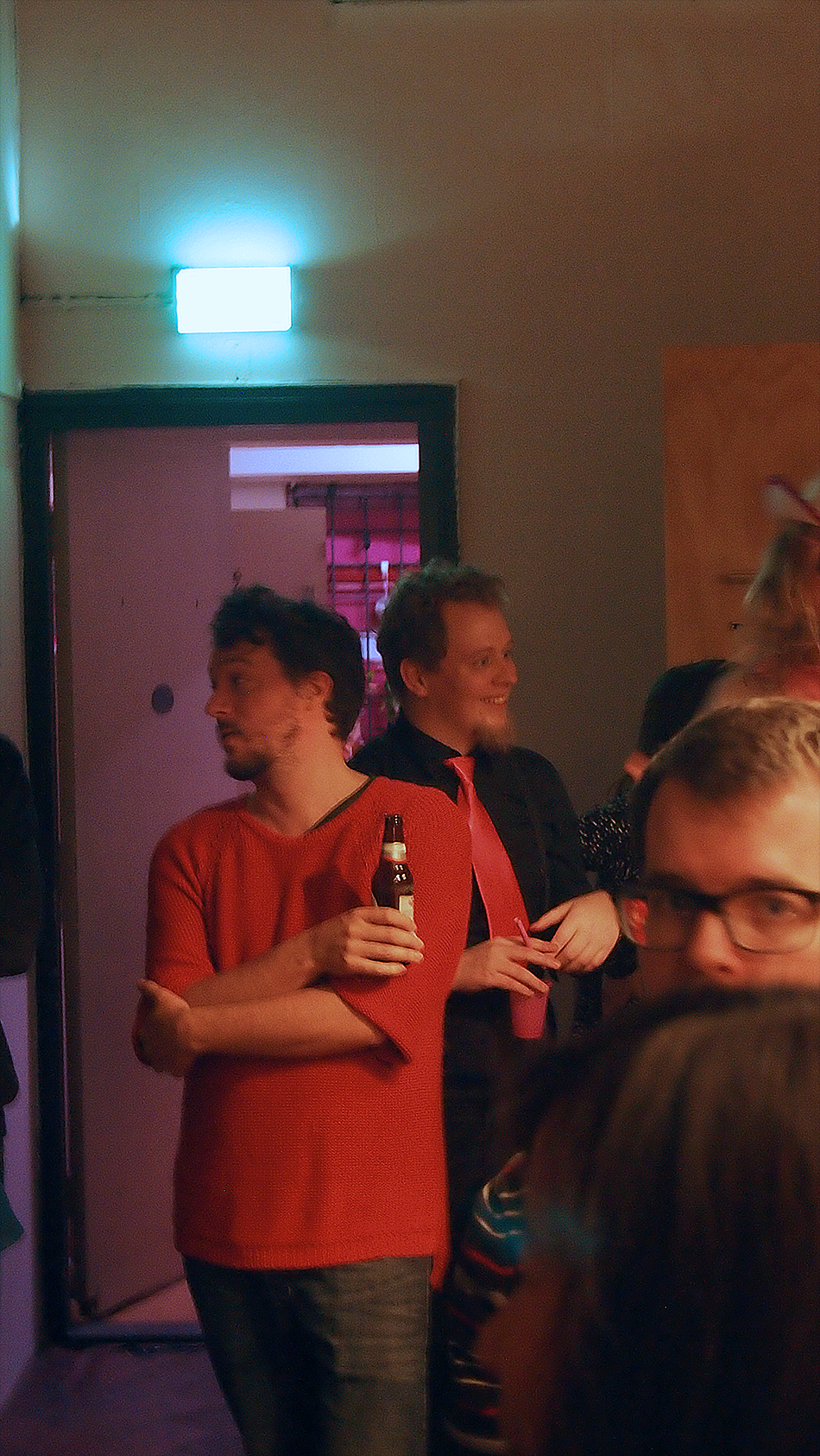 A lot of people to meet, let's split up!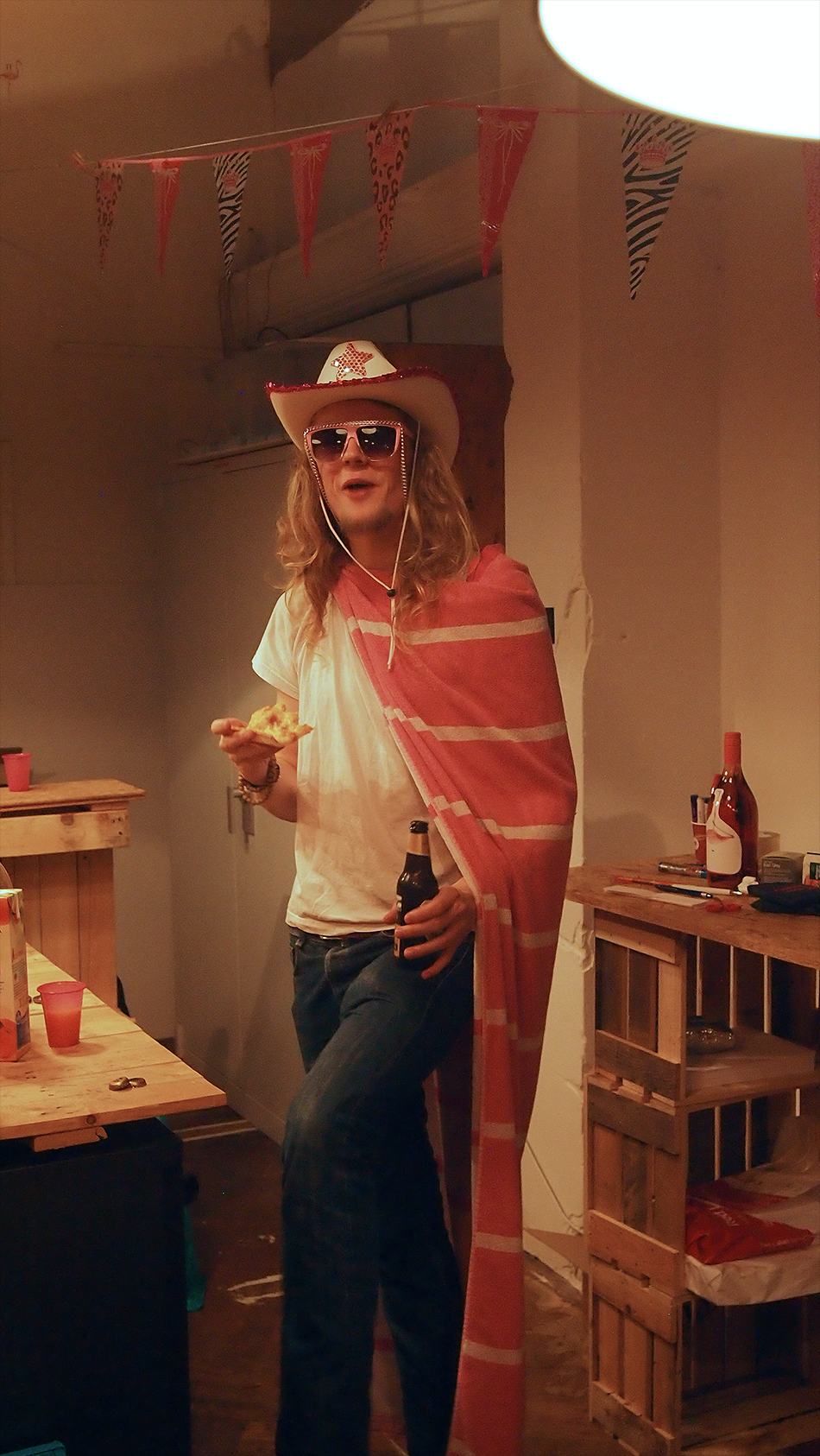 "Hey stranger, come here often?"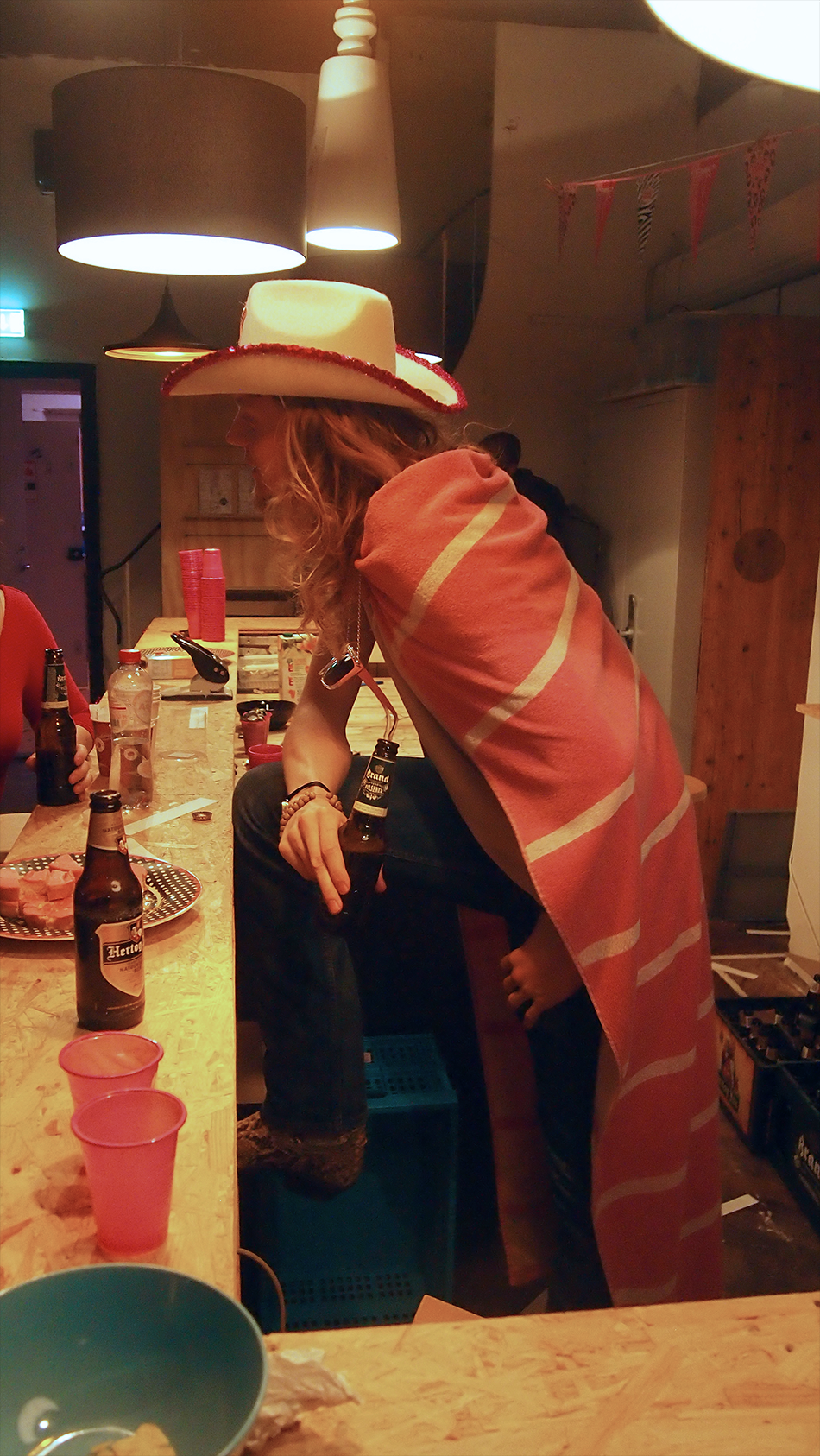 Cesco has discovered his inner fashionable cowboy-barkeeper.