Current post: Happy 2017!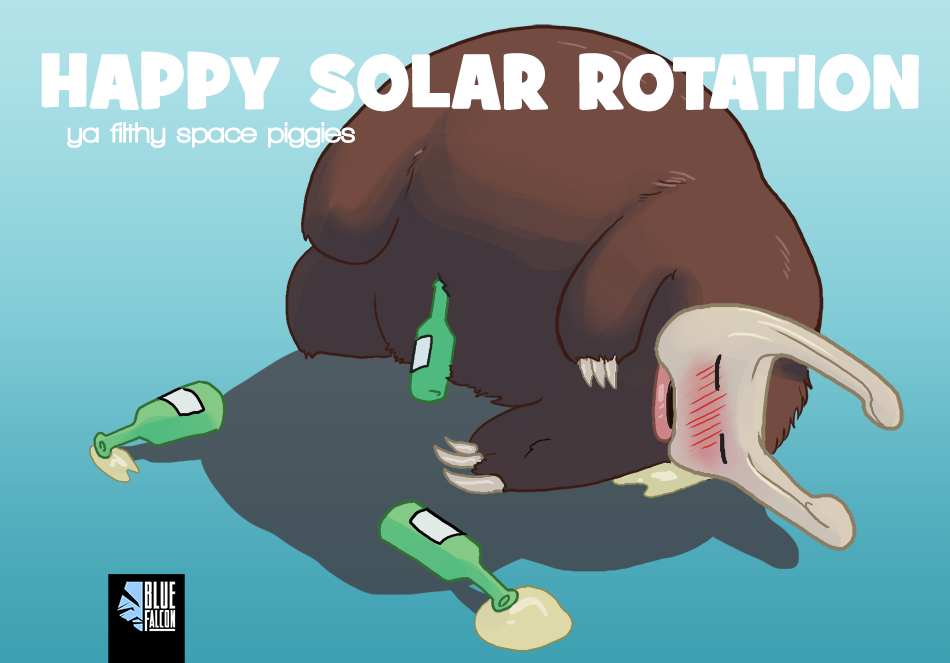 "Hey don't judge! The planet I'm on has 384 hour days so it's technically still new year's morning!"
Happy new year and welcome back, we hope you had a wonderful holiday season and a pleasant start of the new year! We have taken full advantage of our time off and are getting back to work fully recharged and with renewed enthusiasm!

The main order of the month will be moving offices, alongside with Indietopia, to the old "Dagblad van het Noorden" building on Lübeckweg 2, Groningen. We are very much looking forward to our continued work with Indietopia at our new office! But first we need to move. In light of that we will not fully resume our  dev blogs until we have finished moving. In the meantime we will post quick updates to keep you informed about important or exciting developments. Or to bother you.